Product Overview
Hodgdon H110 Powder offers the largest selection of quality smokeless propellants for any reloading application.
Hodgdon H110 delivers top velocities with top accuracy in the 44 Magnum, 454 Casull, 475 Linebaugh and the 460 and 500 S&W magnums. Silhouette shooters claim it is the most accurate 44 powder they have ever used. In addition, H110 is "the" choice for 410 Bore shotgun, especially among top competitive skeet and sporting clays shooters. It handles all 2 1/2″, 1/2 oz. loads, as well as all 11/16 oz. loads for the 3″ version. H110 is also a recommended powder for loading the 300 AAC Blackout cartridge with light supersonic bullets.
Do not exceed the loads displayed in the reloaders guide.
Never mix any two powders regardless of type, brand, or source.
Never substitute any smokeless powder for Black Powder or any Black Powder substitute.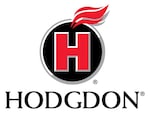 Smokeless Powder, Black Powder, Primers, and Fuses ship from our warehouse with other products. This ensures no more than one Shipping Charge and one HazMat Charge per order (unless you also order products that Ship Separately from MidwayUSA or our Suppliers). Each order is limited to no more than 25 pounds of Black Powder, and no more than 66 pounds each of Smokeless Powder, Primers, or Fuse. Smokeless Powder, Black Powder, Primers, and Fuses are considered hazardous materials, incur HazMat Charges, and can only ship ground freight within the continental U.S. Due to safety considerations and legal/regulatory reasons, Smokeless Powder, Black Powder, Primers, and Fuses cannot be
returned.
| | |
| --- | --- |
| Quantity | 1 pound, 8 pound |