Product Overview
Hodgdon Titegroup Powder offers the largest selection of quality smokeless propellants for any reloading application.
TITEGROUP is a double base, spherical propellant that was designed for accuracy. Because of the unique design, this powder provides flawless ignition with all types of primers including the lead-free versions. Unlike pistol powders of the past, powder position in large cases (45 Colt, 357 Magnum and others) has virtually no effect on velocity and performance. Cowboy Action, Bullseye and Combat Shooters should love this one! TITEGROUP has it all, low charge weight, clean burning, mild muzzle report and superb, uniform ballistics.
Do not exceed the loads displayed in the reloaders guide.
Never mix any two powders regardless of type, brand, or source.
Never substitute any smokeless powder for Black Powder or any Black Powder substitute.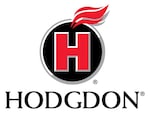 Smokeless Powder, Black Powder, Primers, and Fuses ship from our warehouse with other products. This ensures no more than one Shipping Charge and one HazMat Charge per order (unless you also order products that Ship Separately from MidwayUSA or our Suppliers). Each order is limited to no more than 25 pounds of Black Powder, and no more than 66 pounds each of Smokeless Powder, Primers, or Fuse. Smokeless Powder, Black Powder, Primers, and Fuses are considered hazardous materials, incur HazMat Charges, and can only ship ground freight within the continental U.S. Due to safety considerations and legal/regulatory reasons, Smokeless Powder, Black Powder, Primers, and Fuses cannot be
returned
.
| | |
| --- | --- |
| Quantity | 1 pound, 4 pound, 8 pound |